American Susan Blumberg-Kason is the author of Good Chinese Wife, which recounts her years in a Chinese family as a wife, daughter-in-law, and mother. Susan also contributed the excellent introduction to the Camphor Press edition of Instructions for Chinese Women and Girls. She blogs at susanbkason.com.
---
In the mid-1960s, my mom spent a year in Nagoya, Japan and took the long way home to the US when her teaching contract finished. Her parents — avid travelers themselves — met her in Japan before the three of them flew to Taiwan.
I found two postcards my grandparents wrote to family back in the US in 1965. Not only do they show photos of Taiwan from that year, but also reveal what those times were like. For one thing, Americans weren't allowed to travel to mainland China. That wouldn't change for another decade and then some.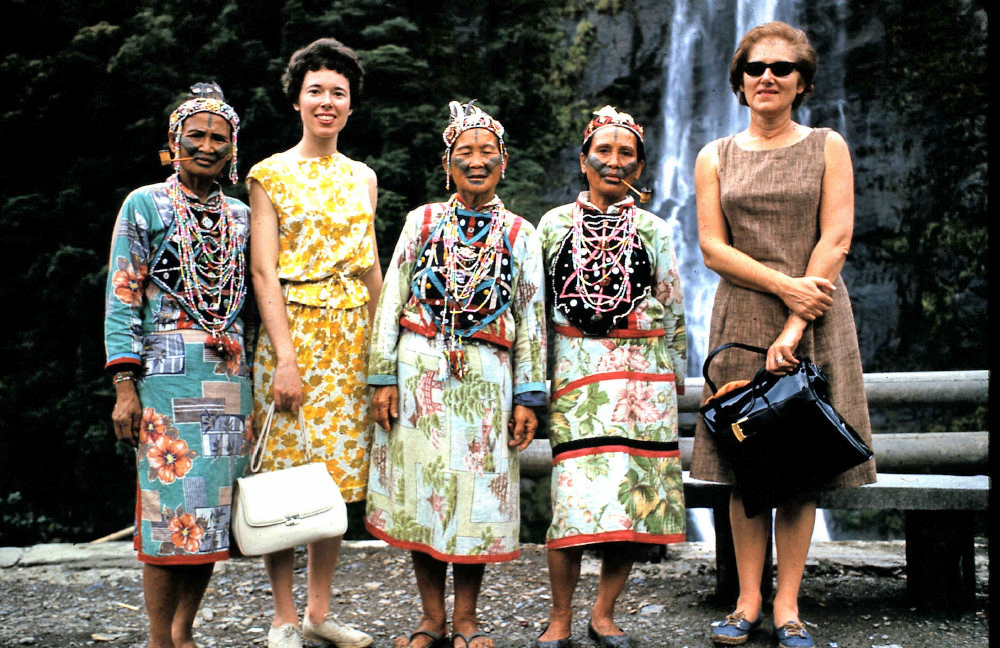 In this postcard, my grandfather writes to his ageing mother back in Illinois:
We are here at airport to leave free China. Just said goodbye to Judy [my mom]. She goes to Manila this afternoon — we are going to Hong Kong. Very interesting here and very different from Japan. Judy is fine. Hope you are OK and will see you soon.
And in this one my grandma writes to her two youngest children back in the US:
We have spent 2 very interesting days here in Taipei. It is the capital of Taiwan. We took trips yesterday + saw tea, rice, bananas growing. Formosa means pretty land + it is just that. We are at airport now to leave for Hong Kong. Love, Mother and Dad.
I also found a handful of slides my grandparents had taken in Wulai. (The signs used the Romanization of "Ulai" back then.) They visited the hot springs, waterfalls, aboriginal village, and old log cart. Some other photos of Taiwanese streets are unlabeled, so I'm not sure if those are in the Wulai area or elsewhere in Taiwan.
These photos were taken 51 years ago, five years before I was born. It would take another quarter of a century to get to Taiwan (in 1991) when I followed my mother's footsteps and moved to Asia for a year. (I chose Hong Kong.) I returned to live in Hong Kong for several more years after that, but to this day have not been back in Taiwan.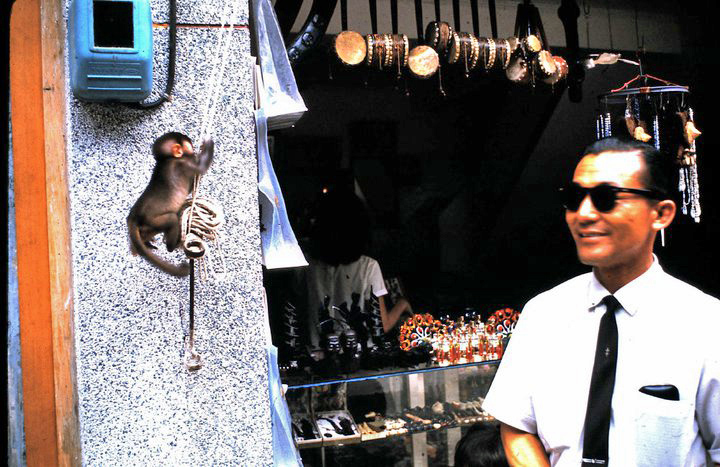 Souvenir stand with monkey
---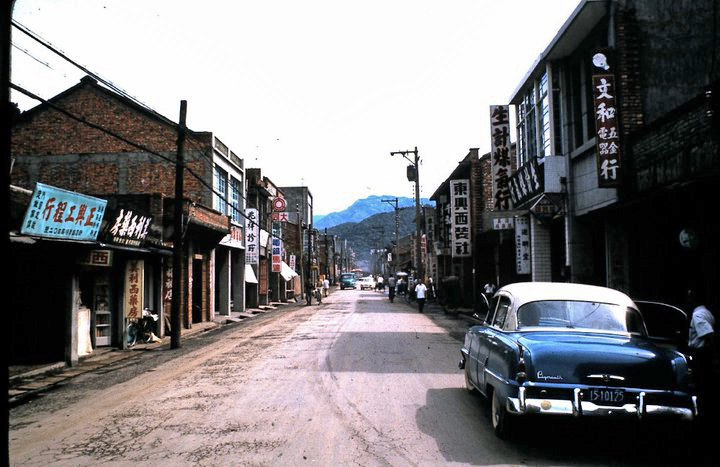 A car in Taiwan, 1965
---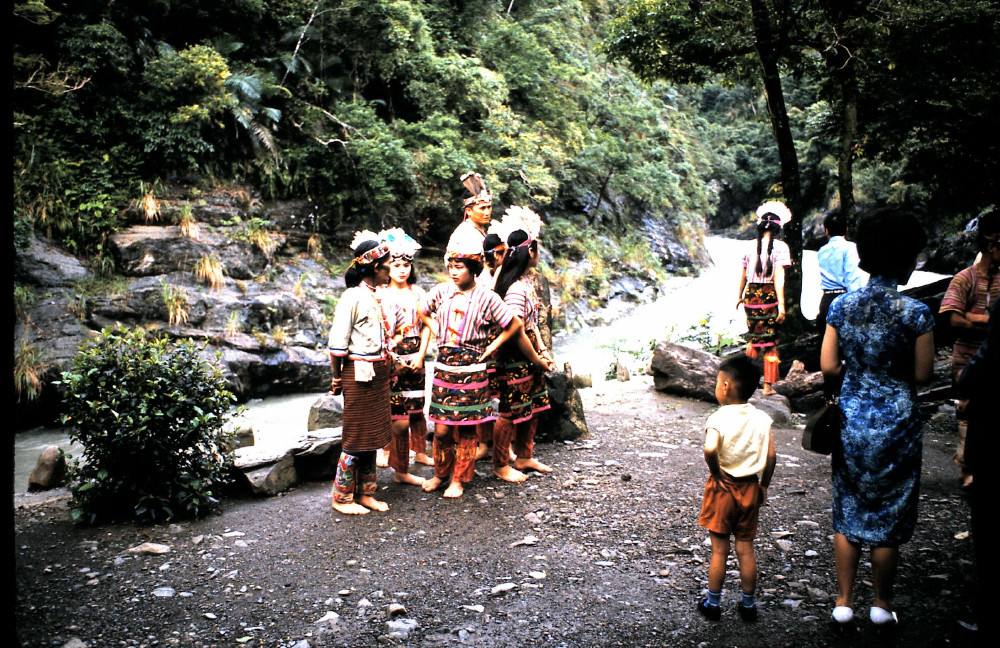 Taiwanese Aborigines
---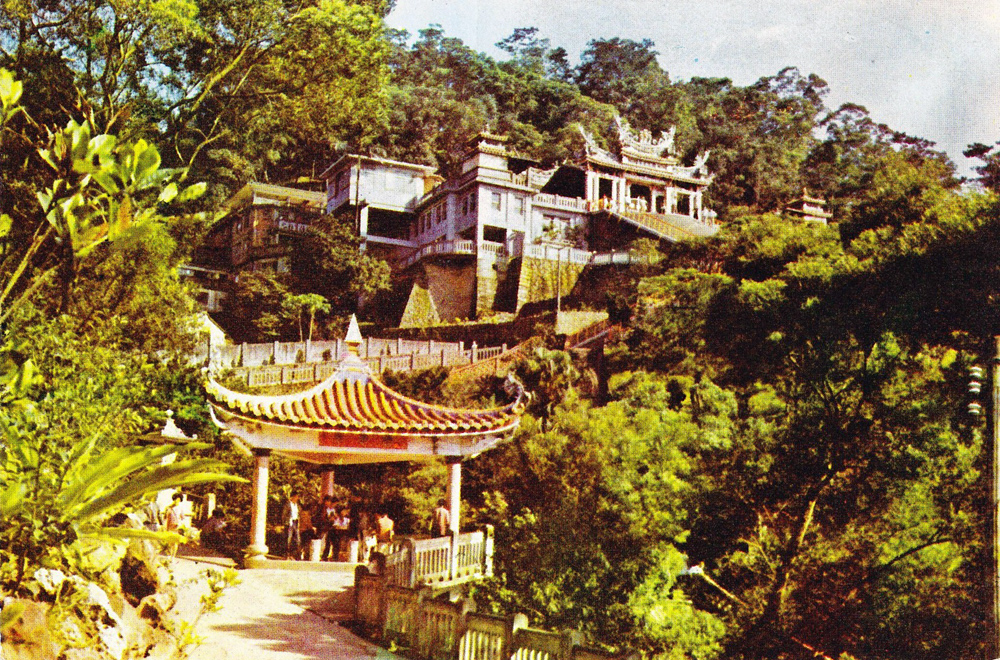 Postcard featuring a temple
---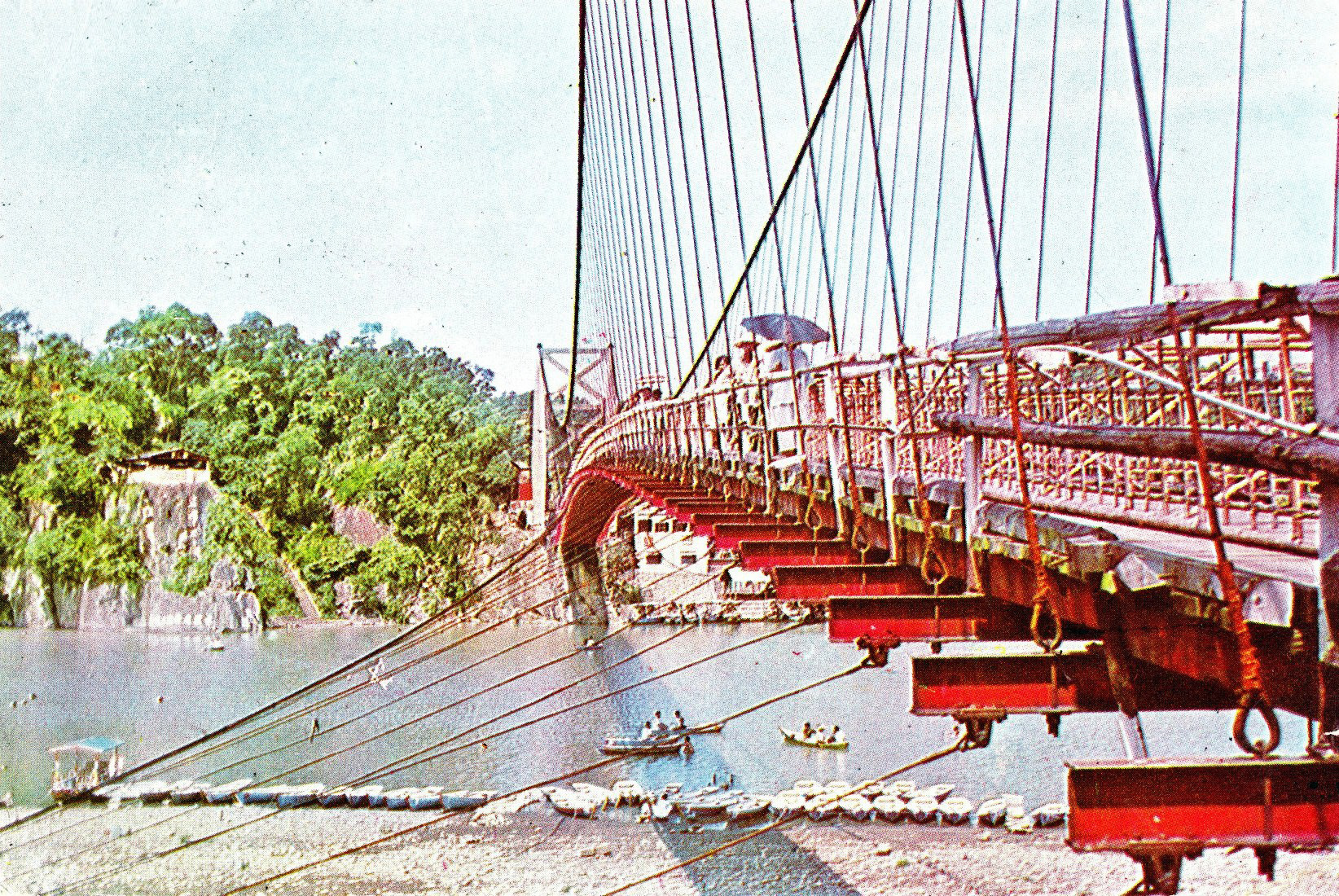 Postcard from Bitan, now in New Taipei
---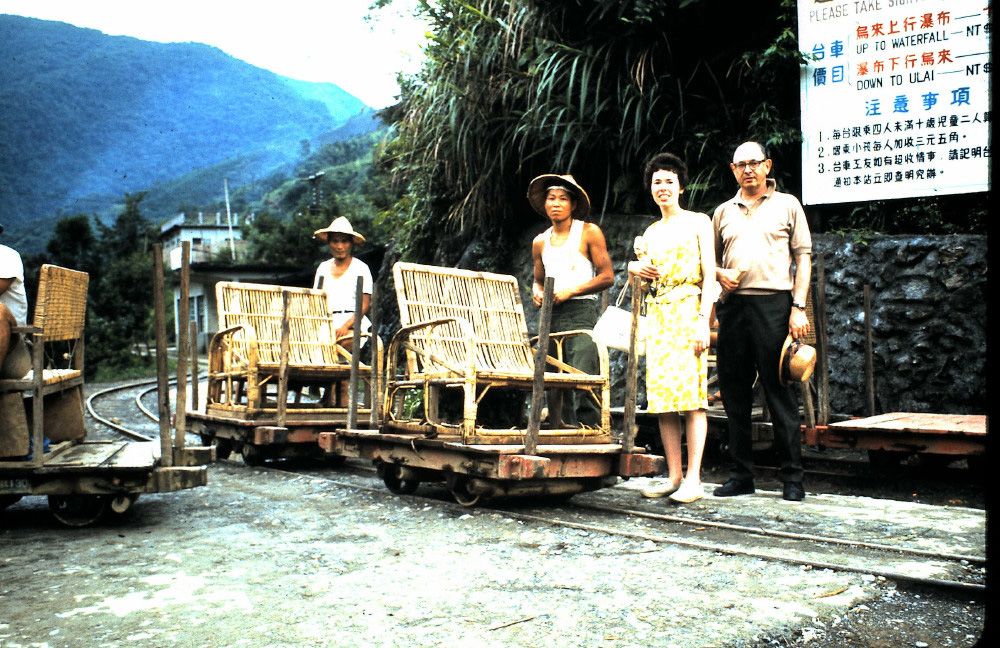 Mom and Grandpa at Ulai
---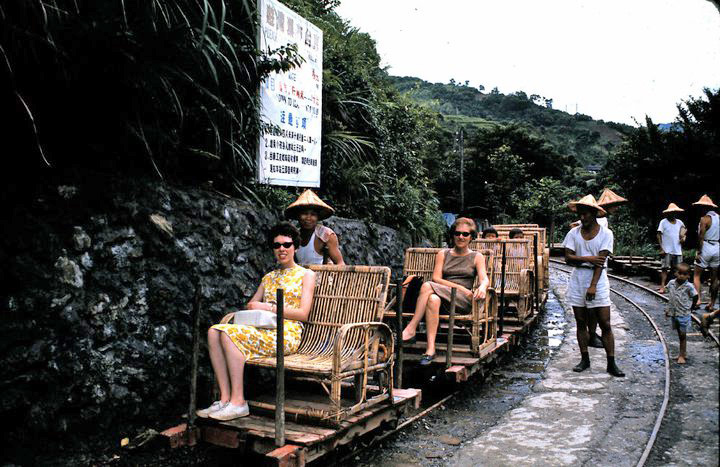 Mom and Grandma at Ulai
---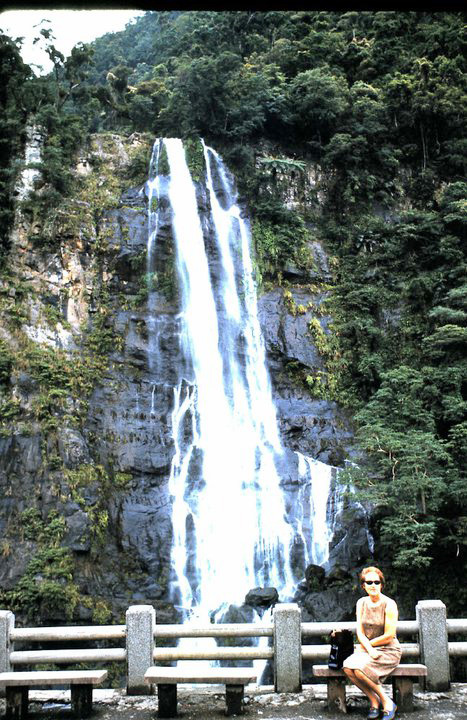 Grandma at a waterfall
---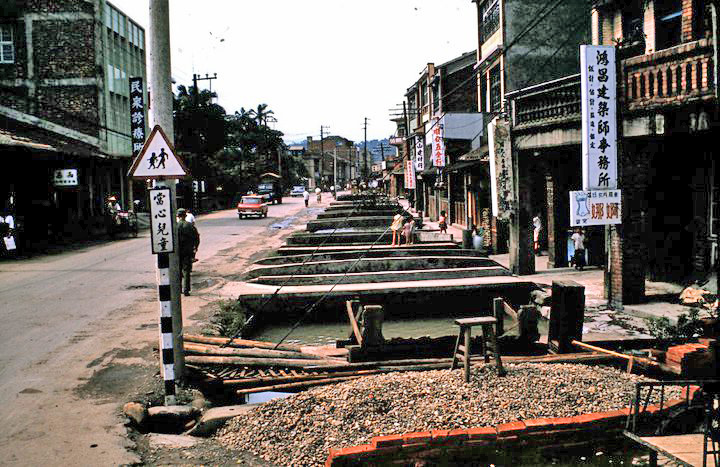 Street scene