When I was in college in the late eighties and early nineties, most American students who wanted to study Mandarin overseas either went to Beijing or Taiwan.
I chose Hong Kong.
It sounds as crazy as it was. Practicing Mandarin there was so difficult because shop owners and restaurant staff and just about everyone else one would come into contact with couldn't speak the language. My teachers pointed my classmates and me to two areas in the New Territories where we might be able to practice. One was Rennie's Mill, an out-of-the-way KMT enclave in the New Territories noted for its plethora of Nationalist flags along the shoreline. The other was a small patch of antique shops on Hollywood Road in Central, where one could find Mao pins and little busts of the Great Helmsman.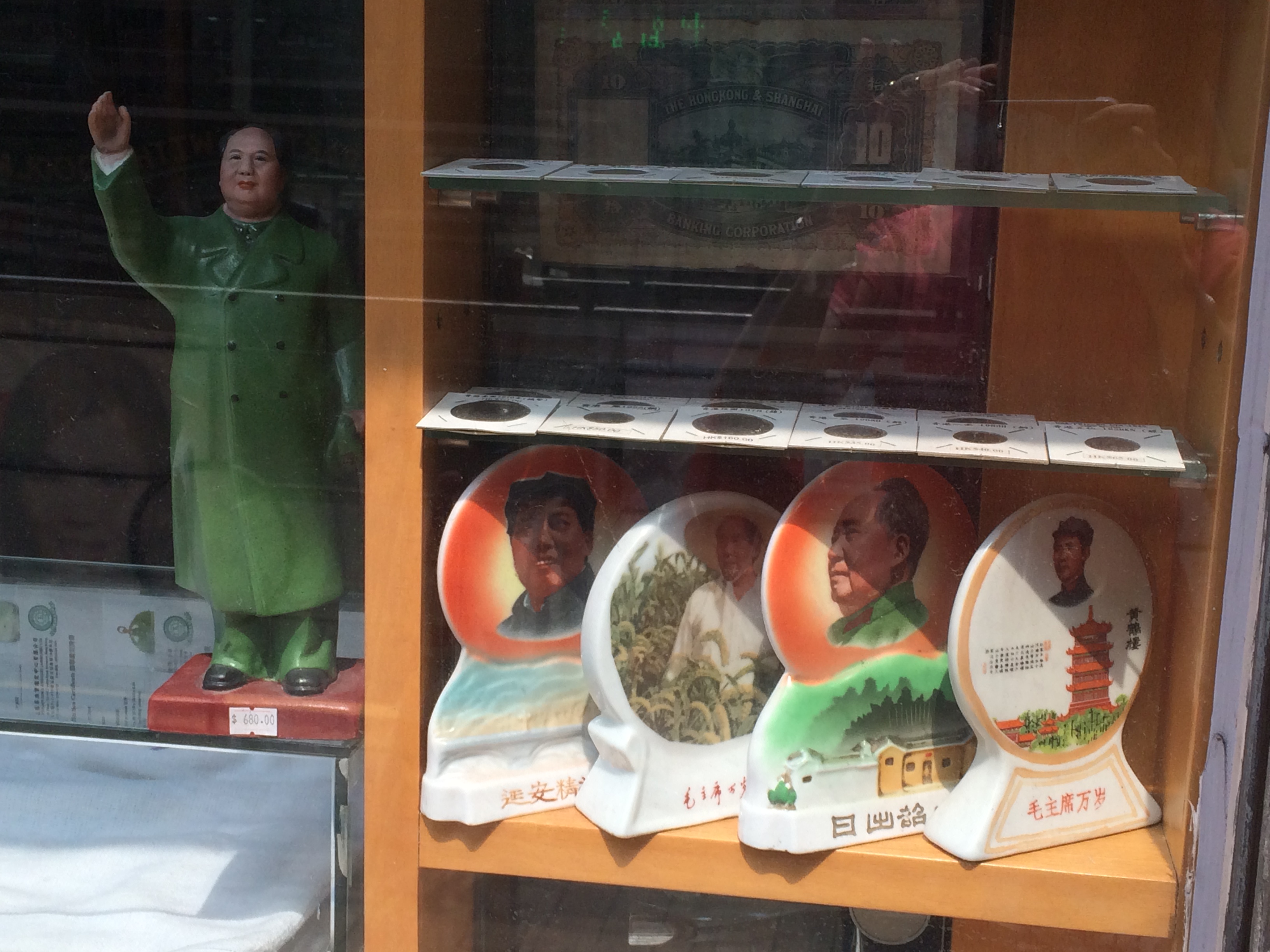 But to really practice, we would have to travel to China or Taiwan. I spent a week in Jiangsu Province during my first Chinese New Year (it was very cold). And for the following spring break, 26 years ago, I flew off to Taipei for a week of wandering, getting lost, and immersing myself in Mandarin.
Since I was on a student budget, I stayed at the Taipei Hostel. It had private rooms and coed dormitory rooms laden with metal bunk beds. Some of the people I met in the dorm room weren't just tourists like me, but long-term residents, living and working in Taipei. They simply draped a sheet around their lower bunk and kept their valuables out of sight from the rest of us. One evening I was watching TV in the common room and in walked a guy I'd met back in Hong Kong, someone who had been on my study abroad program a few years back and had spoken to our group about working in Asia after graduation. He rented a single room in the hostel, so I felt somewhat safe knowing I could go to him if I ran into any problems.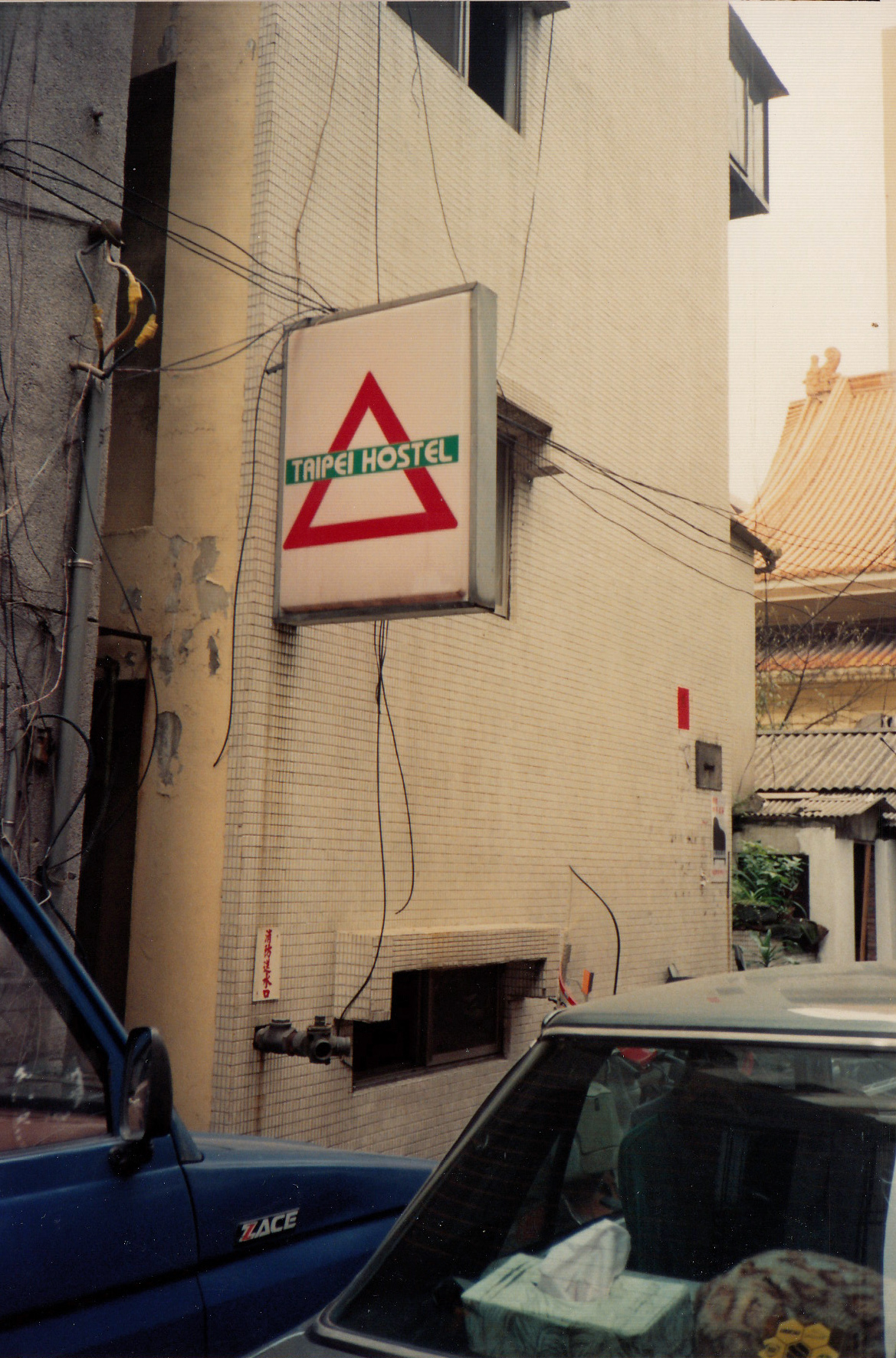 It was easy to meet other travelers and residents at the hostel, although every morning I'd head over to the Lai Lai Sheraton to write postcards in the lobby and pretend I was staying somewhere nice. I went to Snake Alley (Huaxi Street Night Market) one night with some British guys from the hostel and to the National Palace Museum with one of the hostel's receptionists.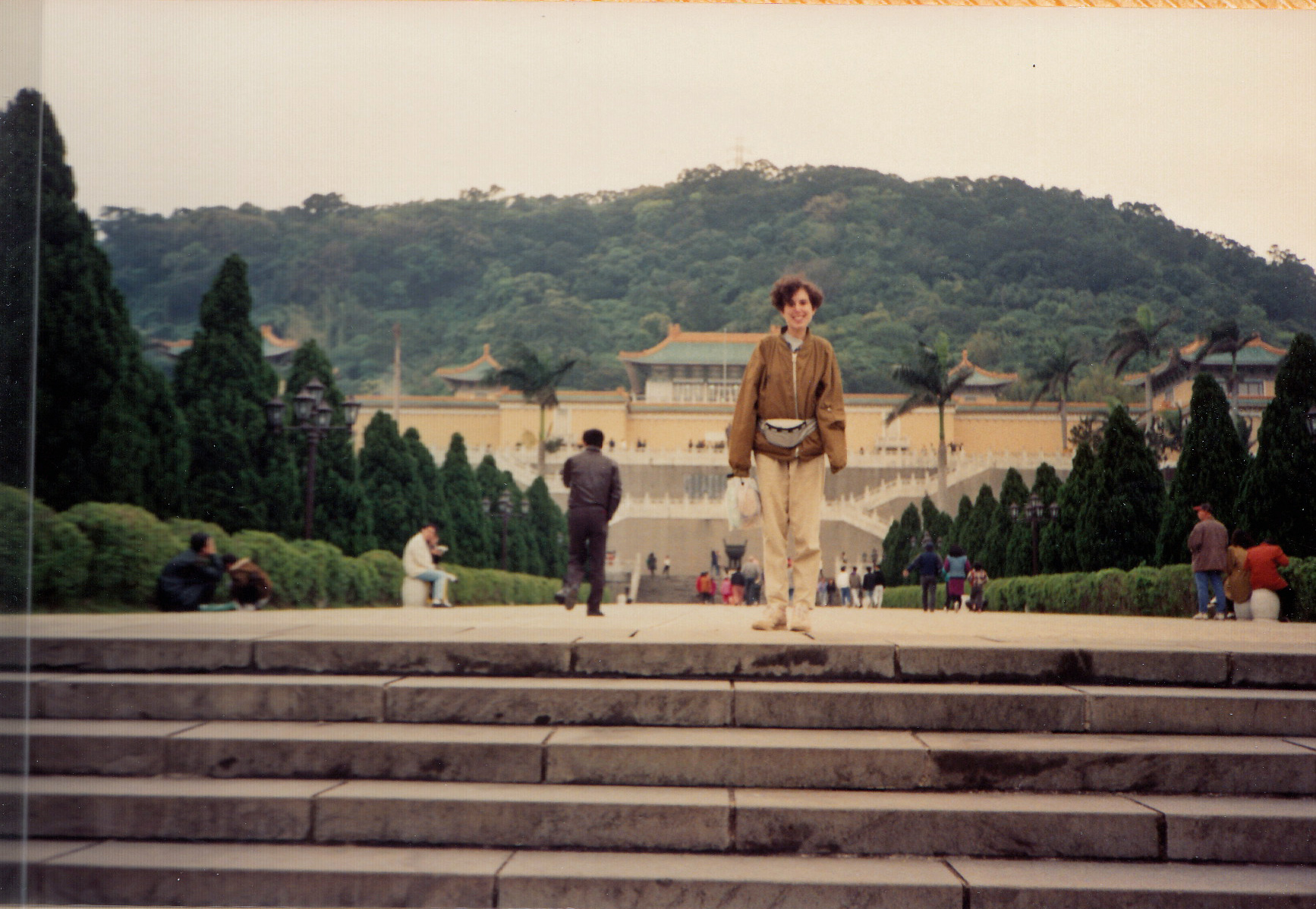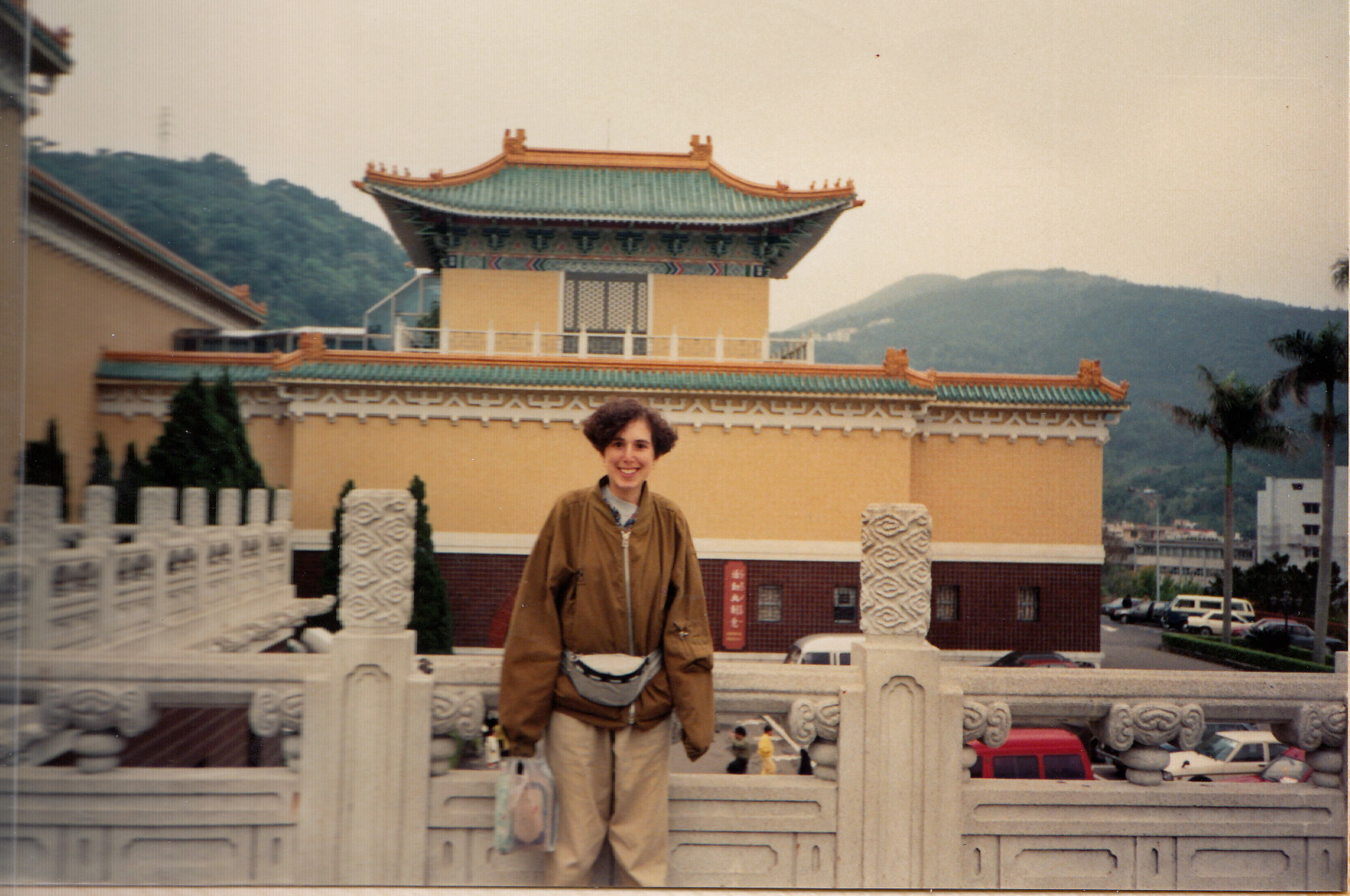 In 1991, martial law in Taiwan had only been lifted for four years. (Martial law on Matsu and Kinmen Islands wouldn't be lifted for another year or two, respectively.) Lee Tung-hui was president and the country was half a decade away from direct presidential elections. I saw lots of military vehicles patrolling the streets of Taipei. This was way before the advent of smart phones, so I didn't want to draw attention with my clunky camera. But I did take photos of the Chiang Kai-shek Memorial Hall and other buildings in Taipei.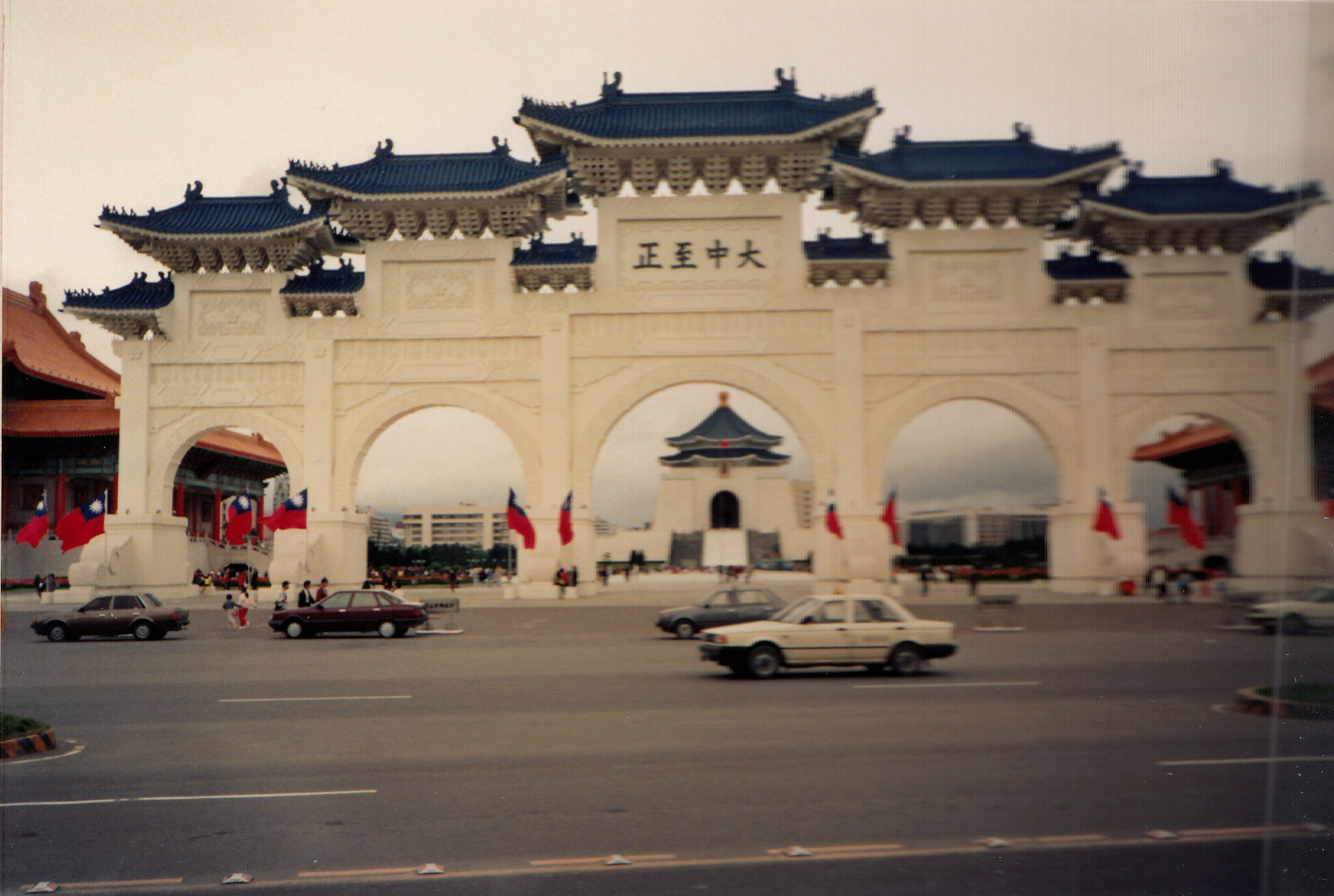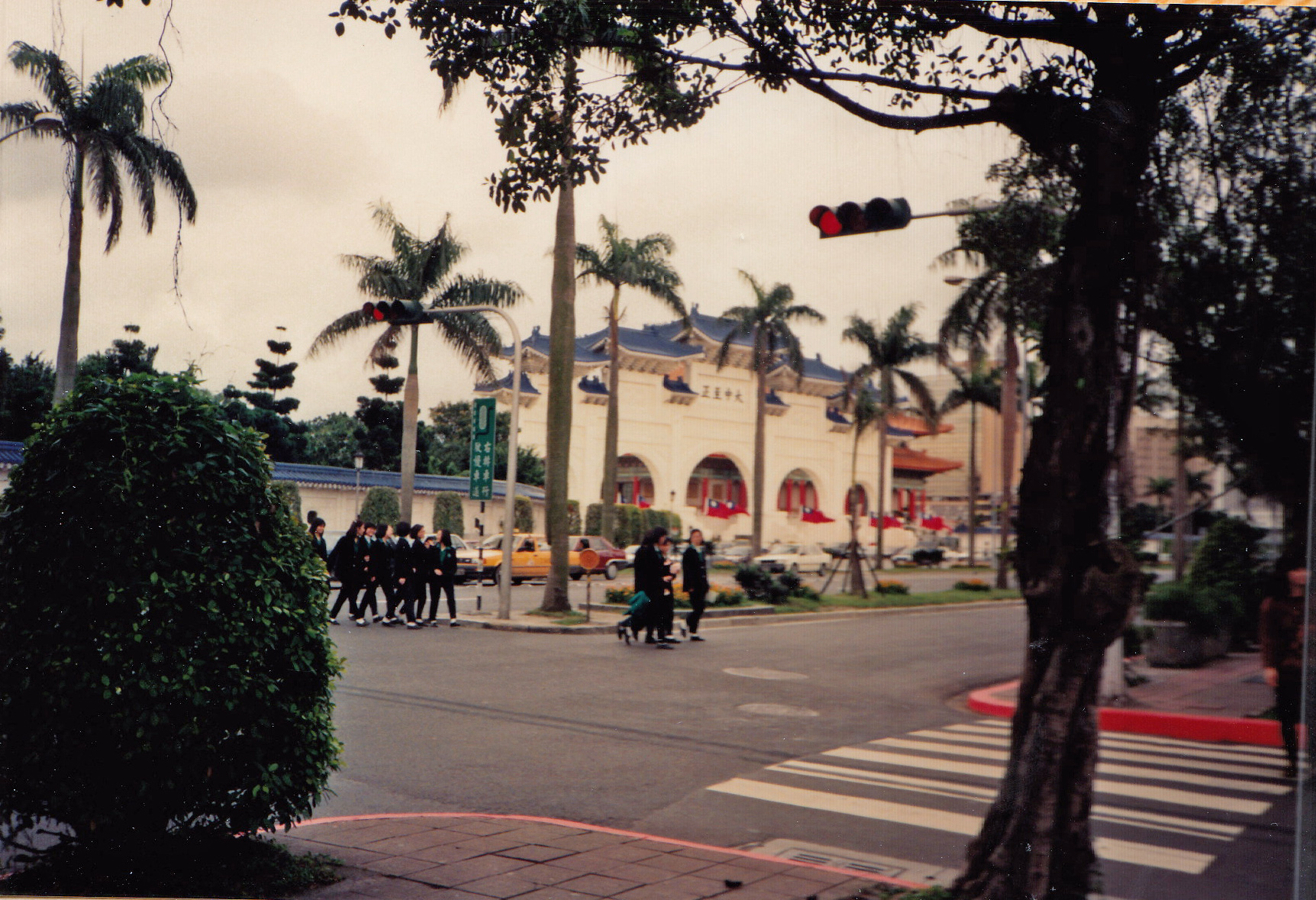 And here's the National Taiwan University Hospital, dating back to 1912 or so.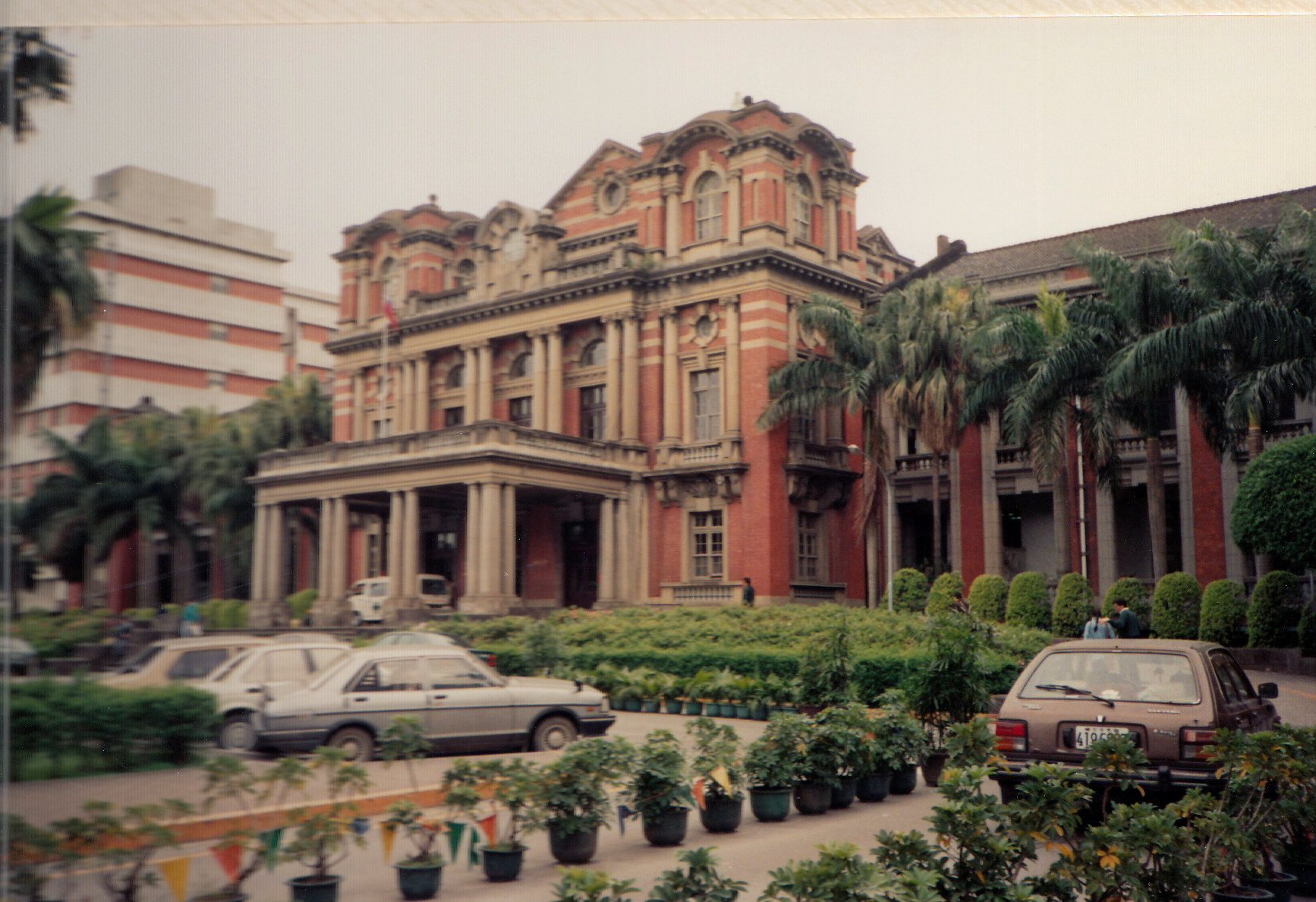 Nineteen ninety-one was also half a decade away from when Taipei opened its subway, so public transportation was limited to buses back then. I randomly boarded public buses and rode them to the end of the line, forcing myself to ask strangers directions back to the city center. It was a good way to practice Mandarin.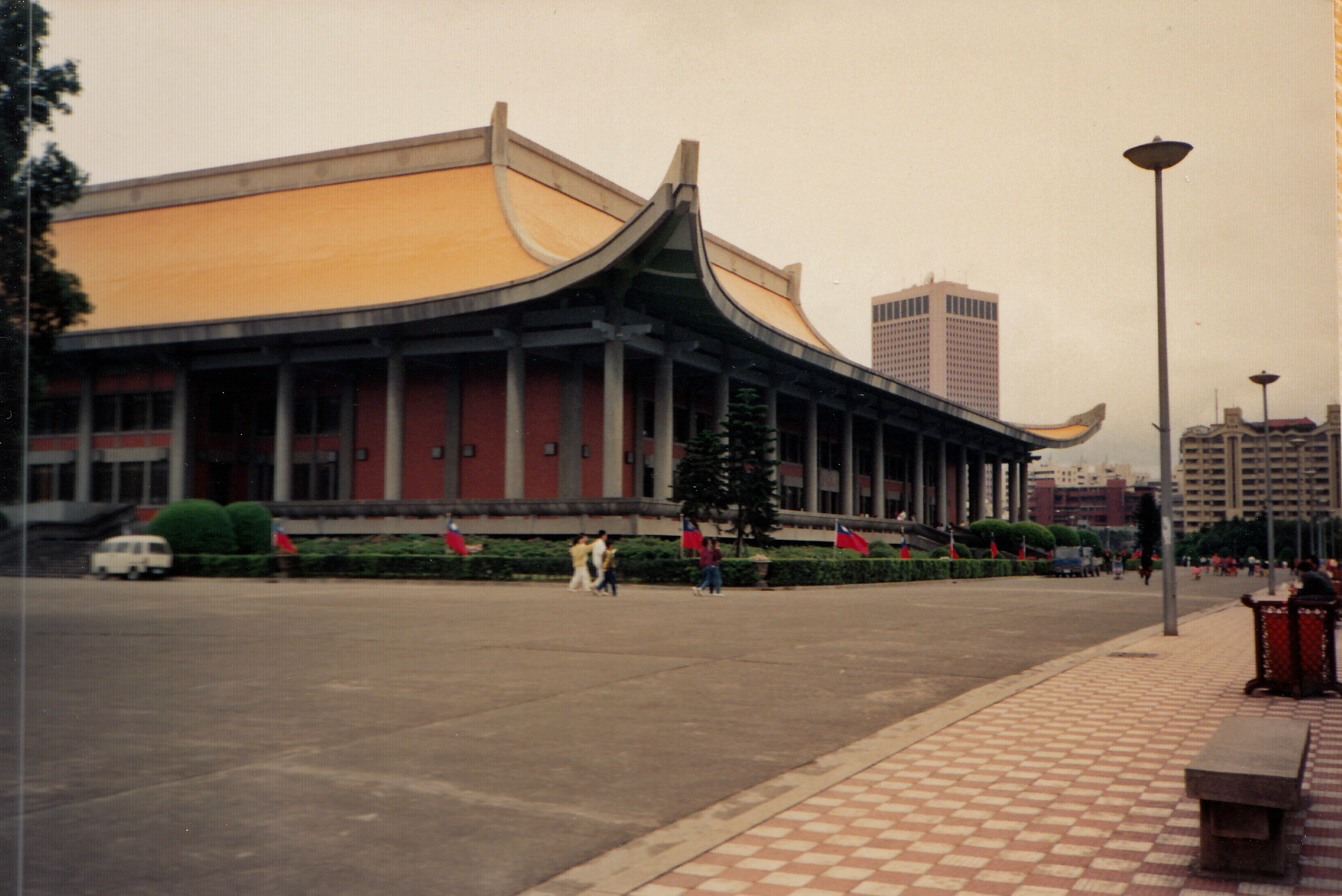 I haven't been back to Taipei—or any of Taiwan—since that trip. I'm not sure how much I would recognize today.